InnoCare to Hold 2021 R&D Day on April 15, 2021
Beijing, March 15, 2021——InnoCare Pharma (HKEX: 09969), a leading biopharmaceutical company focusing on cancer and autoimmune diseases, today announced that the Company will hold 2021 R&D Day themed on "Science Drives Innovation" in Beijing from 9:00 a.m. to 12:00 p.m. on April 15, 2021. InnoCare Management Team will share with the investors the latest development of the company's research and development, pre-clinical programs and clinical trials.
Investors who have interest can scan the below QR code to submit participation information.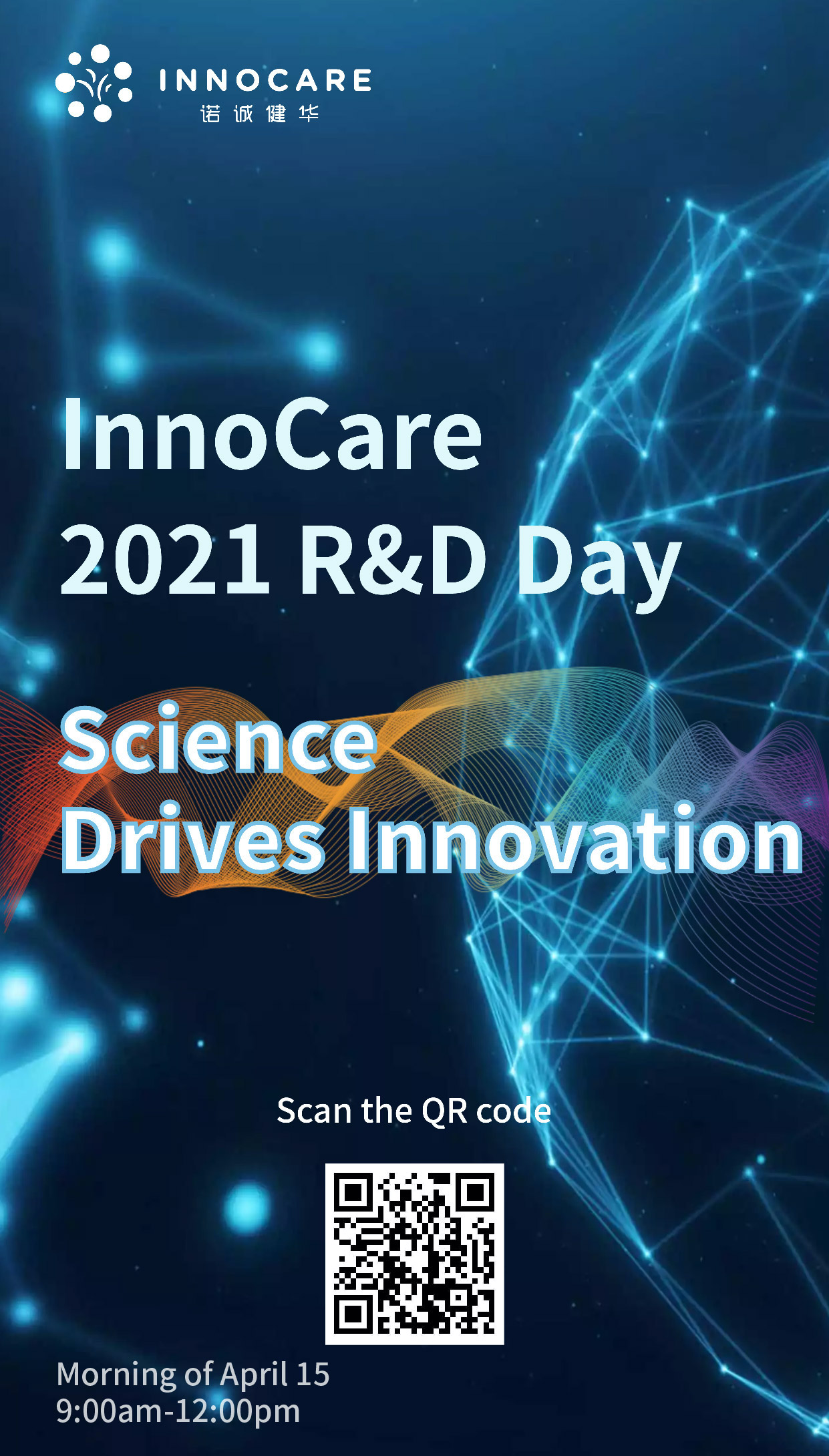 About InnoCare
InnoCare is a commercial stage biopharmaceutical company committed to discovering, developing, and commercializing first-in-class and/or best-in-class drugs for the treatment of cancer and autoimmune diseases. We strategically focus on lymphoma, solid tumors, and autoimmune diseases with high unmet medical needs in China and worldwide. InnoCare has branches in Beijing, Nanjing, Shanghai, Guangzhou, New Jersey, and Boston.