InnoCare Inaugurates Its Shanghai Branch
Shanghai June 8, 2021—— InnoCare (HKEX: 09969), a leading biopharmaceutical company focusing on cancer and autoimmune diseases, announced the opening of its Shanghai branch today. By leveraging advantages in talent, capital and business environment in Shanghai, InnoCare will further expand its business and make progressively increasing contributions to Shanghai's booming biotech industry.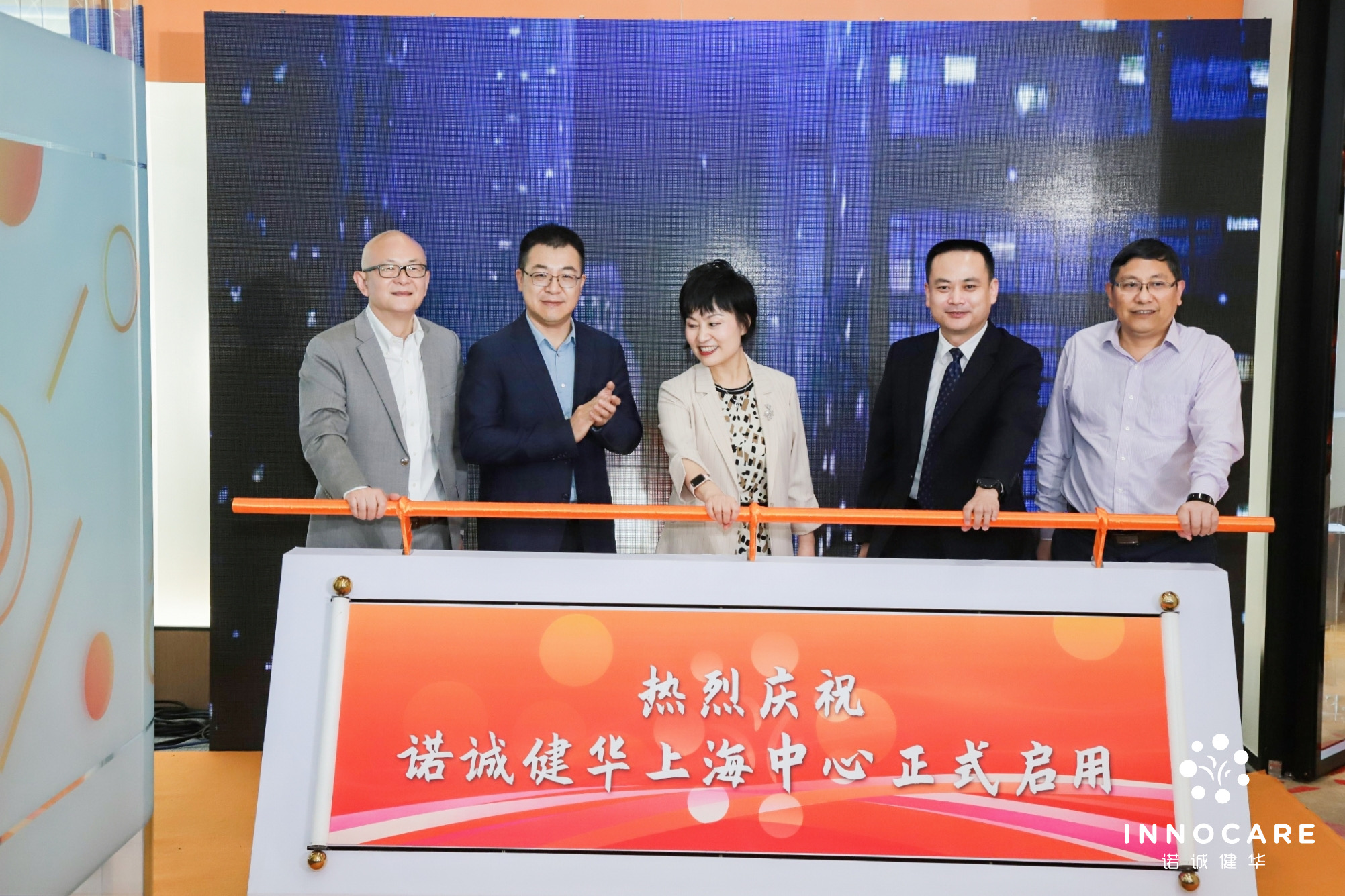 InnoCare has been developing well in Shanghai. In July 2016, InnoCare established a subsidiary -- Shanghai Tianjin Pharma, which focused on project management for preclinical development of new drugs. The launch of the Shanghai branch will enhance the company's clinical development capabilities . At the same time, the commercial operation center in Shanghai will strengthen commercial capacity for orelabrutinib to benefit more patients in Shanghai as well as the whole Yangtze River Delta area. Currently, InnoCare has established several operating departments including clinical development, project management, commercial operation and finance to support the business in Shanghai.
The rapid development of InnoCare's business in Shanghai reflects the booming growth of the Shanghai's biotech industry. Most recently, the Shanghai government issued a series of policies on innovative drugs, high-end devices, advanced facilities and materials as well as service outsourcing.
Dr. Jasmine Cui, the Co-founder, Chairwoman and CEO of InnoCare, said, "Shanghai is one of the most influential and innovative cities in biopharmaceutical industry in China. The New Bund Center in Pudong has gathered a number of well-known pharmaceutical companies, forming a mature ecosystem. It is a new start for InnoCare to open the Shanghai branch and I believe that InnoCare will develop more innovative drugs to benefit more patients and contribute to China's biopharmaceutical industry."
About InnoCare
InnoCare is a commercial stage biopharmaceutical company committed to discovering, developing, and commercializing first-in-class and/or best-in-class drugs for the treatment of cancer and autoimmune diseases. We strategically focus on lymphoma, solid tumors, and autoimmune diseases with high unmet medical needs in China and worldwide. InnoCare has branches in Beijing, Nanjing, Shanghai, Guangzhou, New Jersey, and Boston.